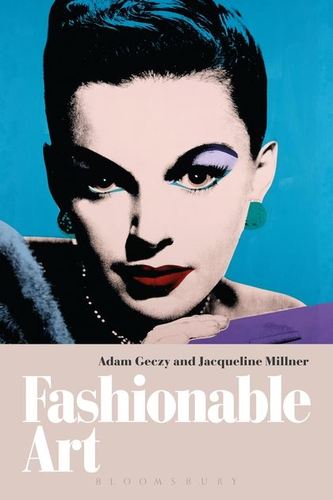 Adam Geczy and Jacqueline Milner
Fashionable Art


Owing to digitization, globalization and mass culture, what is deemed 'desirable' and 'of the moment' in art has increasingly followed the patterns of fashion. While in the past artistic styles were always inflected with signs of their modernity, today biennales and art markets are defined by the next big thing, the next sensation, the next new idea. But how do opinions of what is 'good', 'progressive' and 'cutting edge' guide styles? What is it that makes works of art fashionable and commercial?
Fashionable Art critically explores the relationships between art, commerce, taste and cultural value. Each chapter covers a major style or movement, from Chinese and Aboriginal art, Cubism and Pop Art to alternative identity and outsider art, exploring how contemporary art has been shaped since the 1970s. Drawing upon a variety of theoretical frameworks, from Adorno and Bourdieu to Simmel and Zizek, expert visual cultural scholars Geczy and Millner engage with both historical and contemporary debates on this lively topic.
Taking a complex view of the meaning of fashion as it relates to art, while also offering critiques of 'art as fashion', Fashionable Art is an original, key text that will be essential reading for students and scholars of art history, fashion studies and material culture.

Bloomsbury Academic (May 21, 2015)

ISBN-10: 0857851829
ISBN-13: 978-0857851826
https://www.bloomsbury.com/uk/fashionable-art-9780857851819/